---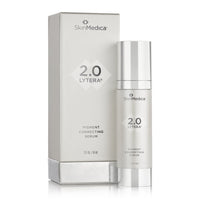 SkinMedica Lytera 2.0 Pigment Correcting Serum
Formulated to address even the most stubborn discolouration, regardless of skin type or genetic makeup.
Improvements seen in as early as 2 weeks with progressively dramatic results at 12 weeks and beyond.
Helps optimize results of multiple treatment approaches, including chemical peels, laser therapy, microdermabrasion, and prescription skin care products, such as hydroquinone.
Non-hydroquinone, retinol-free, paraben-free, fragrance-free, non-comedogenic formulation.
Protect Product
As with most SkinMedica® products, Lytera® 2.0 should be stored at room temperature 15-30 degrees Celsius (59-86 degrees Fahrenheit). Avoid exposure to extreme heat or cold.